Registration/Cancellation/Absenteeism Policy
Departments will be responsible for registration, attendance, cancellation, and absenteeism of their personnel.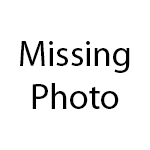 MTTU IV courses will be posted on the MTTU IV website. All registration is completed online. Registrations will be completed by the agency head or his/her designee. Once the registration is completed, the officers name will be placed on a class roster and a confirmation will be sent back to the agency.
Should a class reach its capacity, a "stand by" list will be created. Students on "stand by" status can not attend training and their agency will be informed by MTTU IV as soon as possible. If a vacancy occurs, the member agency official will be informed that a vacancy is available. If the agency still wishes to send their officer to training then that person's name will be removed from the standby list and will be placed on the class roster. If the agency does not wish to send their officer to training then that person's name will be removed from the standby list and the next persons' agency on the standby list will be contacted.  This process will continue until the class is filled or until the standby list is exhausted.
Agency heads are asked to inform MTTU IV of a cancellation as soon as possible or at least 5 days ahead of the training date. This will assist in notifying others on the standby list to afford them an opportunity to attend training.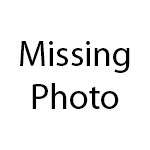 From time to time MTTU IV fails to be notified of a cancellation. Unfortunately when this happens, students on the "stand by" list are not given the opportunity to attend the training. Cooperation among member and non member agencies regarding this cancellation policy is needed to maintain overall effectiveness of MTTU IV training, including cost of materials, handouts, refreshments, and instructor fees.
If a member agency registers an officer for training and that officer does not attend, (absenteeism) that agency  will be responsible for the prorated cost of training, providing there was a fee for training. In addition, nonmember agencies are subject to the same standard plus a $50.00 fee. Fees for training are posted on each flyer on the MTTU IV website.
MTTU IV will contact Agency Officials when these concerns arise.
MTTU IV takes into consideration emergencies and unforeseen situations that makes cancellation impossible.
MTTU IV Advisory Board will make decisions on a case by case basis regarding policy infraction of the absenteeism/cancellation policy.
In case of class cancellation, MTTU IV will contact all affected departments not less than ten (10) days from the date of the scheduled class.
MTTU IV will make every attempt to allow everyone to attend a class of their choosing.